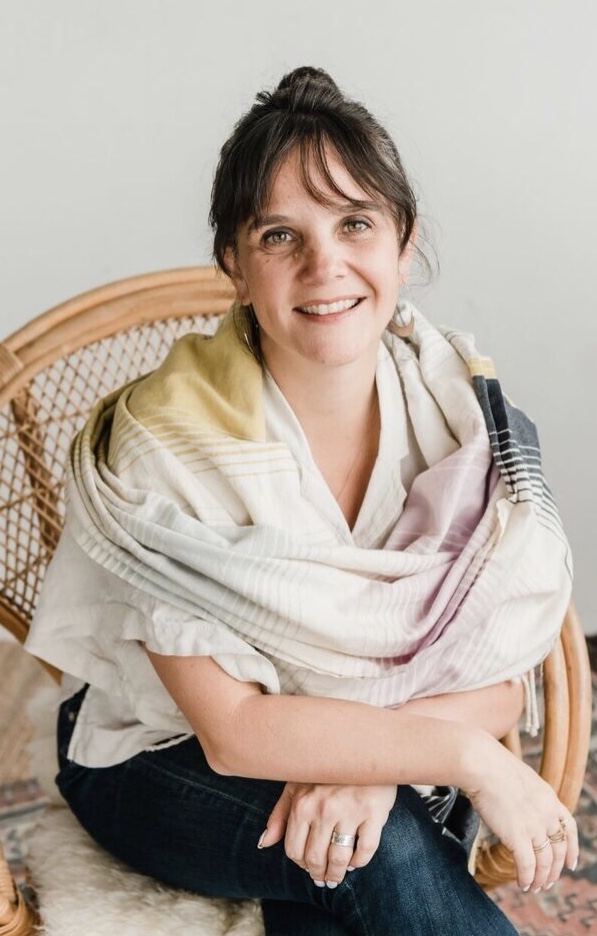 Vania Sukola, BASc, RP (pronouns she/her)
I am a warm, compassionate and attentive psychotherapist who strives to have your voice and story heard. I have worked extensively with women and their children seeking help and support or escaping abusive relationships. For 22 years, I worked directed in the VAW (violence against women sector): I started my career in various abused women shelters, both in Toronto and overseas, and have supported children who witnessed abuse. More recently, i worked at a community mental health agency as a Violence against Women (VAW) Counsellor. I have also worked as a counsellor in a reproductive health/abortion clinic and have been a La Leche League Leader (chest/breastfeeding support).
After receiving my Bachelor of Applied Science (family & social relations and women studies) at University of Guelph, I continued my education at George Brown College where I received a Diploma in Assaulted Women and Children's Counsellor/Advocate Program. Since graduating in 2000, i have continuously been updating my therapy skills and professional development. It's important to me to provide you with well-informed tools in an integrative way, and I want you to feel safe and comfortable to share with me. By listening with empathy, I seek to work together with you to create a space to explore your situation and emotions that facilitate a path to healing and resiliency. I work in a non-judgmental way and trauma-informed, intersectional feminist, anti-racist anti-oppression and LGBTQIA2S-inclusive frameworks. My practice is woman-centred, body-positive, sex-positive and inclusive. As a white, cis-gendered woman, I am deeply committed to social justice and actively engage in continued learning about my privilege, so i can show up as a co-conspirator for Indigenous, Black, People of Colour (IBPOC), as well as other groups that are marginalized. I believe dismantling systems of power like racism and other forms of oppression is possible and necessary to heal individual and collective trauma and mental health.
I have always provided therapy through a client-centred and trauma-informed practice, using Feminist Therapy as the main form of therapy. I strive to work holistically, and am attentive to the different ways women can take care of themselves. I am an integrative and relational therapist as my therapy also draws from Narrative Therapy, Attachment Theory, Emotion-Focused therapy as well as from tools based in Expressive Arts Therapy, Mindfulness and Somatic (body-based) therapies. As i deeply committed to trauma therapy, i am studying various somatic modalities and I have completed my Level 1 training in Sensorimotor Psychotherapy and will be continuing on with Level 2 in 2021: This is a large part of my current process. I am enrolled to continue my studies as a Sex Therapist in 2021 and i'm so excited about this! I have completed training with Postpartum Support International and the Birth and Trauma Support Center's Level 1 and 2 Therapy for Birth Trauma trainings. I received training as a Birth Story Listener with Pam England. Working from this holistic perspective is an asset as it helps folx in their journey of healing and growth towards a life with resilience.
One of my favourite things to do with women is to build a self-care toybox, so that you have the means to provide yourself with wellness care on a regular basis. I see therapy as a good starting point to build a more balanced and fulfilled life for you, one that values a life with wellness. And i trust that you already have the knowledge in place – i'm just hear (spelling intentional) to help you get there. YOU are your own expert.
Besides providing therapeutic support, i am a mother of two young children and self-care is an invaluable part of my personal life as well. I love to collect rompers and jumpsuits, knit, relax in my cozy chair with a good book. And i've been known to always have chocolate on hand – there is always room for chocolate.
I am a member of the College of Registered Psychotherapists (CRPO) and Ontario Association of Mental Health Professionals (OAMHP). I abide by the Personal Health Information Act (PHIPA) regarding Confidentiality and other policies listed out by my College and Association. I have personal liability insurance, receive clinical supervision and am part of a peer support group that meets regularly.
If you'd like to see if we are a good fit, click here to contact me!
I've got you covered to live the life you love