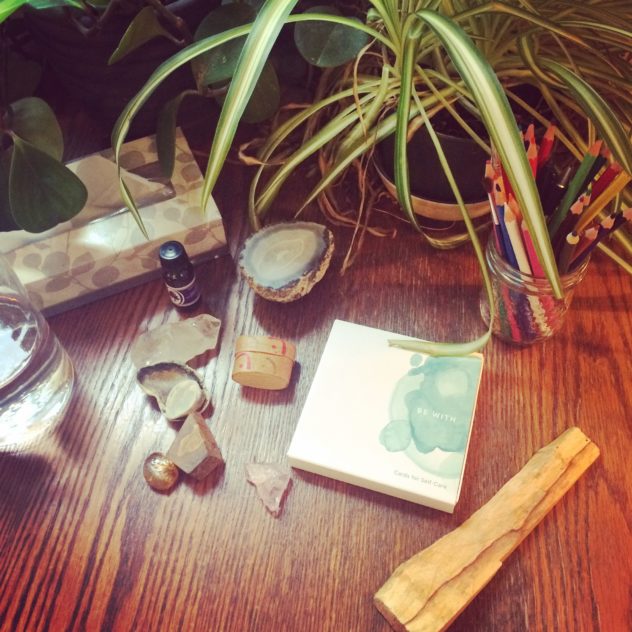 You've taken a big step in taking care of yourself. I would love to hear from you. Feel free to write me an email and I will get back to you within 24 – 48 hours. Please note, I work to ensure that our contact remains confidential and I have a Privacy Policy.
I am happy to offer you a free 20 minute initial phone consult, so that you can get a better sense of the style of therapy i work from. It will also give you a chance to see if we are a good fit together. At the first session, we will discuss your goals and will make a plan together. We have a few forms to go over as well. Each session is 50 minutes, unless it is at your home.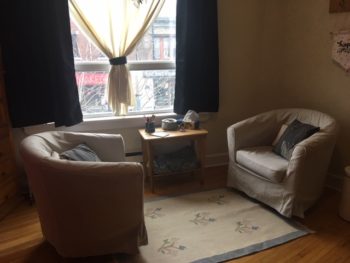 I am located in Toronto's West End for on-going therapy or to attend our groups – in the heart of the Junction. I will share the confidential address with you when we book our first session. Please note that the office is not accessible as it is on the second floor of a walk-up building. Arrangements can be made if you need an accessible space. Street parking is readily available. Babies are welcome at the office too, of course.
As i know how hard it is to go out with your new baby, I can also support you in the comfort of your own home – yes we can do home visits! For new parents in the throws of the fourth trimester, i provide in-home therapy designed to meet your needs. We can stay longer in your home in order to provide a full session's support, as having a newborn may prove challenging to get in-depth support. All this in the comfort of your own home!
How to Contact Me
Email: info@vaniasukola.ca
Phone: Please email me if you have any questions or would like to book a consult
My Facebook Page: Vania Sukola, RP
My profile on Psychology Today:


Rate
My rate is $120 for individual therapy sessions, and is based on your family situation. It is important to me to ensure that support is accessible to you. I offer a sliding scale, so please contact me directly to learn more about the plan. Some employment benefit packages accept private therapy with a Registered Psychotherapist so please inquire if that would help you. I accept cash, cheque and e-transfer on the same day as the session. Members of Healthy Moms get a 10% discount for the first 3 sessions.
Cancellation Policy
Please note i have a strict cancellation policy. I need 24-hour notice if you need to cancel your appointment. I also require 1 week notice if you need to cancel your place in the group. We can work this out on a case-by-case notice. I know that life with a baby can be full of surprises so special circumstances are considered. Contact me for more info.
LAND ACKNOWLEDGEMENT: My office is located on Dundas Street, which is one of the oldest streets in what is now known as Toronto. With that in mind, I would like to acknowledge that the land on which I operate is located on the traditional territory of many nations, including the Anishinaabe, Haudenosaunee, Huron-Wendat and Petun First Nations, the Seneca, and most recently, the Mississaugas of the Credit River. Acknowledging this territory is done with respect and to recognize the presence, both past and present, of the Indigenous Peoples of Canada. The Dish With One Spoon Wampum Belt Covenant Was the agreement signed for this land and ongoing colonization of this land violates it. As guests on this land, we need to continually right the wrongs of settler colonialism. As a trauma therapist, i also want to acknowledge the systemic racism and violence Indigenous communities have faced, whether as residential school survivors, intergenerational trauma, or as families of missing and murdered Indigenous women.
I've got you covered to live the life that you love