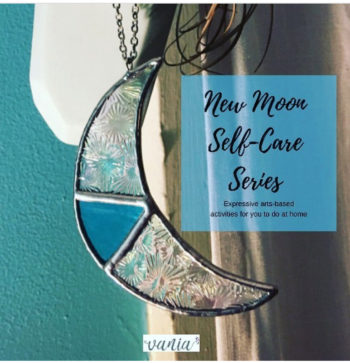 This month brings darkness mixed with celebration. It then doesn't come as a surprise that this feelings get internalized in us. It's a perfect time to turn inward intentionally and take care of the shadows and darkness that lingers in you.
As this is the final Fall New Moon Self-Care Series month, i wanted to give you a gift to yourself that is all about connecting to this new moon and planting a seed of future wisdom and self-compassion. This is a time to set an intention of a new path and time to get closure from last month.
This New Moon falls in a busy week – December 6 is the Montreal Massacre, December 7 is National Letter Writing Day and the New Moon in December. In a few weeks, we celebrate the Winter Solstice which is the longest night of the year. With this in mind, I'm hoping you can spend a few minutes this week in a letter you write to yourself.
As this month seems to be catered to the young and young at heart, it brings up hard feelings for us as adults, especially for those of us that have childhood traumas or more recent traumatic experiences in our life. The holiday season definitely comes with some hard/mixed feelings for a lot of us. Mothers especially need to balance their own needs while nurturing all the wishes and hopes of their wee ones.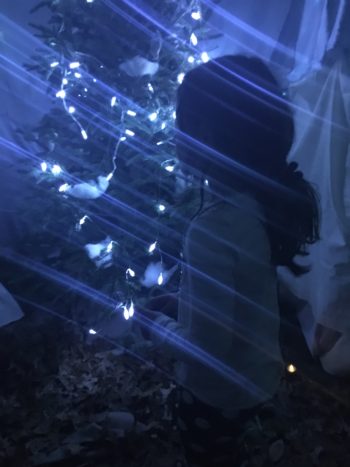 So, this month, I'm encouraging you to write a letter to that Inner Child – that version of you that you want to recall or create. Whether they exist only in a memory or a hope, write a letter to that young version of yourself and what you hope for them to receive this month. Think about ideas that allow space for joy, happiness, surprise, eager excitement. You may not have these memories stored as real ones, and that'S okay. This is a time to recreate the memory you wished you had as well.
Steps to Intentional Journal Writing
1) Get into a cozy spot that allows you to writing uninterrupted for a about 10-20 minutes. Light a candle or incense for some mindful soothing smells. It's now time to slow down a bit. Sit comfortably and chose a writing medium that shakes to you – it can be a journal or piece of paper and good writing pen.
One thing that may help you get in the best writing zone is to listen to a guided meditation on Inner Child work. I like this one a lot – thought it is longer, her work on Inner Child is worth it!
2) Take some deep cleansing breaths and then visualize yourself at a door. The door has some festive greenery and smells like a Pine forest. Knock on the door and see a young child answer. This is the young you. She is excited to see you and grabs your hand, pulling you inside. Once on the other side, you notice the room is covered in silks, trees and the space feels more like an enchanted forest than a room. Everything about it feels right and that it is where you belong.
Your Inner Child gives you a tour and asks you to sit and join her. She is ready for play and to celebrate this time of year with you. What is it that you are doing? What is it that she is excited to show you? Listen without judgement, vulnerability and shyness. You are eager to participate. Finish the visualization by thanking your Inner Child when it is time to leave. Give her a hug and walk back through the threshold.
3) Immediately after this, write a letter to this version of you. Thank her for the visit and time together. Think of words that are an extension of what you just did with her. Recount what she told you, and how you felt as you played with her. What is it that brought you joy, happiness and a youthful spirit? Do not stop to question it rationally or with a logical brain. Stay in the flow of emotional free writing. Don't worry about grammar or spelling mistakes. Feel free to sketch or draw what you saw. It may be a fun further challenge to write this letter with your non-dominant hand. There is something cathartic about doing the exercise this way.
4) Finish the letter by signing it, and enclosing it in an envelope. Place it somewhere it can be seen by you so that you can give yourself the first gift of Winter – a moment to play and be joyfully present.
I believe that journaling can be a very therapeutic tool and a lot of struggle with it. This exercise is just a suggestion – if you don't feel safe or ready to meet your Inner Child, feel free to journal about what you hope to do this winter. It is a great tool to plant seeds like this on a New Moon – especially as Winter begins later this month.