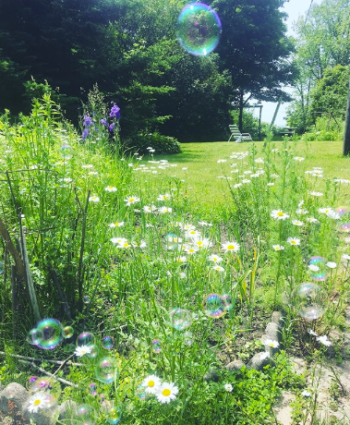 In my last blog post, I shared how I had some mixed feelings about summer. It's still a bit early to tell, but I am noticing how aware I am of the intentions I set out for myself and my family. This is helping me stay on task. Let me explain.
We start each summer break off with time away at a family cottage. I know that my privilege allows me access to this. I am so grateful for the opportunity to get out of the city, my work life, and keep things simple. It really can help me find the balance I need to get back on track. That doesn't mean my kids are perfect, and there are no dishes to do – it's got its own share of work and the kids still fight no matter the scene. The biggest argument my kids had with each other was who got the 'better' swing. Of course, both swings are the same but it's like they have to fight for something. For the most part though, they played together, were in tune, and we all were attuned to each other.
We played board games, ate ice cream, swam in the freezing cold lake, read books, and slept well. Even our meals were simpler and we saw no one else for a few days at a time. At the end of the week, we were ready to come back to our real world so we shared our intentions for the summer.
This is something we do each year, but I changed it a bit this year as my children are getting older and have more agency in their goals. We added 3 areas to work on over the summer – something they want to do for fun, something they want to work on as a summer project, and a way to be a better citizen. While my kids' answers weren't exactly as I would have chosen, it is truly them to the core. For instance, my daughter decided to work on not picking nature and bringing it home (i.e. bugs, pulling flowers, rocks and more rocks) and my son wants to work on not swearing. I would have loved for them to work on eating better meals and not picking on each other. Good thing i made them my goals. Wink.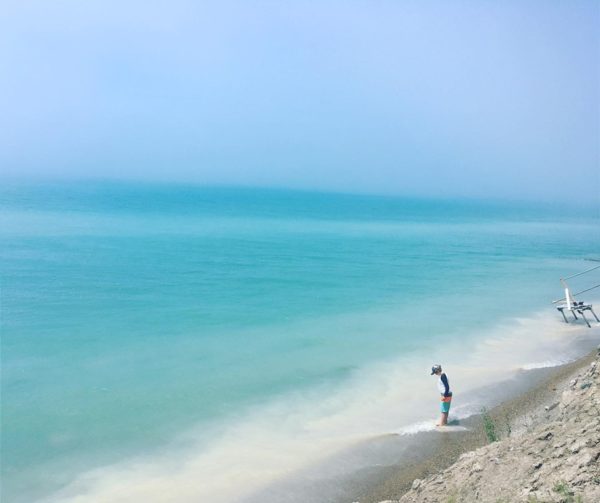 It also reminded me of my Word of the Year. I have one each year, and it's moments like this that helps me steer back on track. I also appreciate the intention around breaking the year up into seasons, and having more short-term or specific goals with that. For instance, as my word of the year this year is Balance, i can think of ways to dig deeper during Spring (refreshing ways to give me balance with work and down time), Summer (moments of joy), Fall (things I can do to nurture myself that gives me nourishing balance) and Winter (ways i can be restful and cozy) so that I can ultimately get that balance i was working on all year.
As it's summer, I can look at my goals to find JOY and bring in more pleasure to balance the fact that there is still a lot of work to do – both with my role as a therapist, as a mom, as a homeowner, as a gardener, and more. We set the intentions on the July New Moon, and put together our list of 20 things to do as a family this summer that bring us joy. This year that includes things like:
– Family bike ride to the lake
– Make and eat ice cream
– Sleepovers
– Camping
– Go-karting
– Climb trees
– Make movie with cousins
– Eat fresh fruit and veggies from our garden and local farmer's markets
– Reading in backyard
– Regular visits to public pools
– Getting ready to being home alone (for my 10 yr old)
– S'mores and backyard fires
– Evening drinks in the backyard
– Playdates with friends
– Star gazing
– Paddle boarding alone
– Watch Lord of the Rings 2
– Cherry pit or watermelon seed spitting contest
– Create a summer song playlist
– Sell our homemade comic books
While we haven't figured out how to stop the cat and dog fight, nor my own fight response to their conflict, i know that we can work on it as we are also having a joy-filled summer. And we created it ourselves. Call it an artisanal bespoke summer if you will.