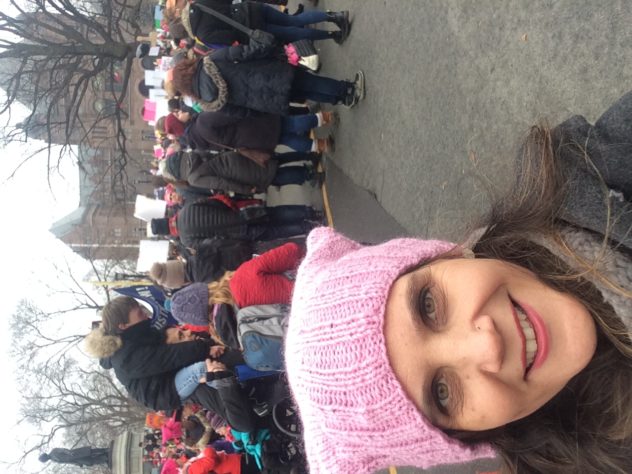 This Saturday, we joined the masses in the Women's March. I definitely didn't want to miss it and my daughter was happy to attend as she has learned already (at 4) that 'Trump doesn't like girls, and we're girls mama!' She made a sign, i knit pussyhats, and packed snacks.
More importantly, we had a good conversation with her and her older brother about what it means to be a feminist, an ally, what privilege means, and how to make our voice heard. My son joined us for the march too, as we have been talking about how language is powerful and about consent. As a white woman, who is currently able-bodied and partnered with a man, i know i have a lot of privilege. I work on being an ally and to unlearn the mis-truths i've been taught. I know it's also my place to teach this to my children. We don't know yet who they will love, but we do know that they need to learn more about being an ally and about consent.
Both my children know about consent and the correct words for their bodies. My daughter in fact used her knowledge of consent recently when she wanted to cut her long hair into a bob. I was suggesting just a trim, but she wanted more – 'my body my choice mama' is what i got. Of course i couldn't challenge that. My daughter is also a hugger and a really good one at that. We are working on reminding her too about needing consent from others. It's a continuous conversation surely.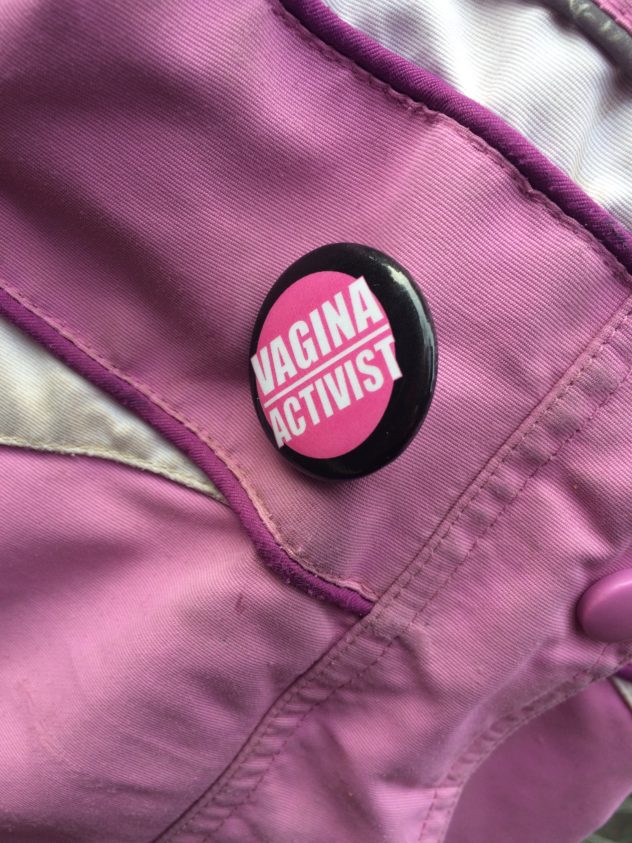 My daughter decided against carrying a poster so she wore our Vagina Activist pin proudly. We have discussions about gender fluidity often. Miss M has a good understanding of this, so she wore the pin in reference to her own vagina and her rights. I appreciate that. We've been talking a lot about gender and labels, and my son is quick to remind us that he has pushed boundaries with his clothes in the past. In the context of my work, my kids know too that not all women are mothers, and not all parents who birth babies or chestfeed are mothers. This will be an on-going conversation too as they get older and unpack things more.
It was a peaceful march, a walk really. My son called it a 'standstill' at one point for all the standing we did too. They learned some powerful songs and chants, and read some great posters. My daughter took notice of all the other Pussyhats that looked like ours. For these reasons, i believe whole-heartedly that there is a place for children at marches. It teaches this new generation that change is possible, and that we can be at the centre of making change.
The people united will never be defeated.