I am a fan of the show This is Us. I love it for several reasons – It makes me release the tears i hold in my body, i appreciate the genuine and honestly imperfect relationships and characters, i am glad to see diversity represented, to name a few reasons. While there is so much to appreciate, one particular gratitude i have is how the show depicts attachment and relationships.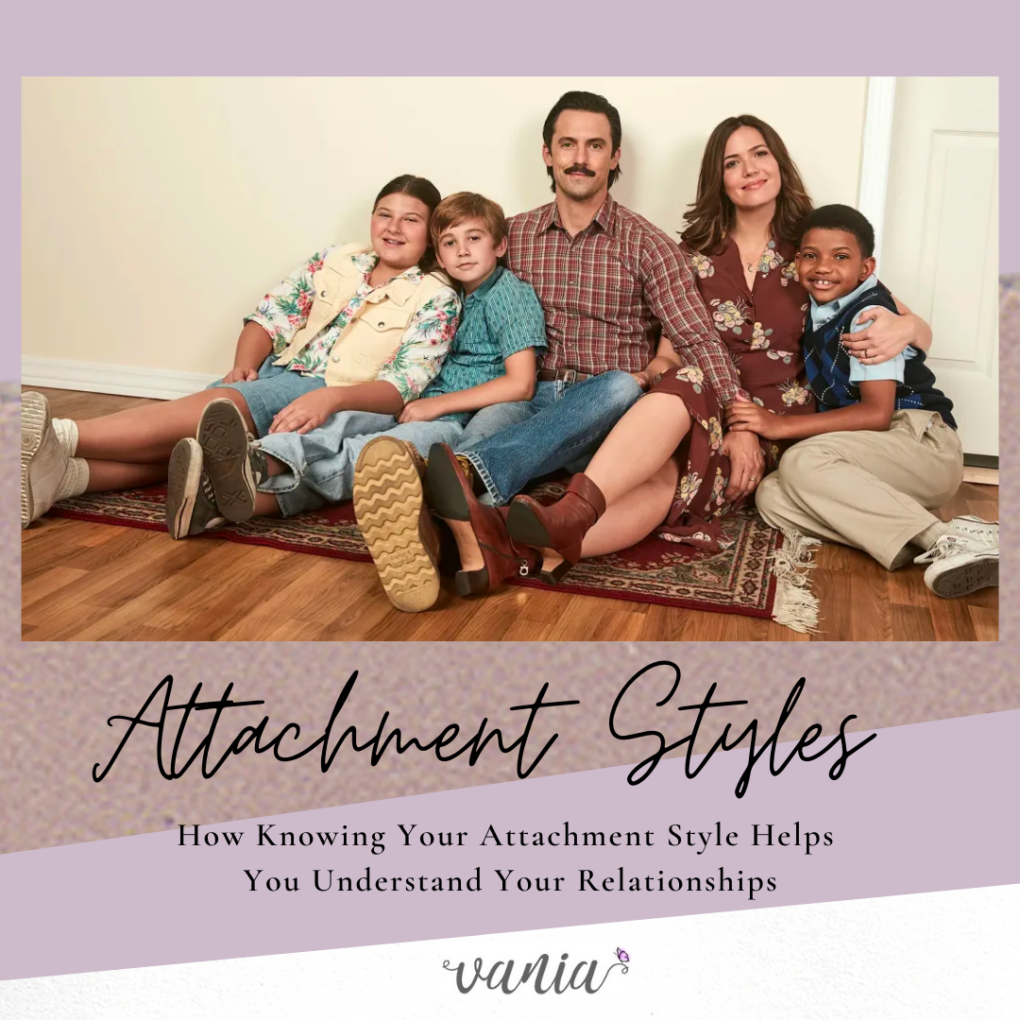 You don't have to watch the show or even like it to see attachment theory as a repeating guest in its story. I promise not to intentionally share any spoilers, and yet i can't help but notice the way Randall, Kevin and Kate, known as The Big Three (the 3 main characters are triplets) showcase the various types of attachment. It's a good reminder that personality, our own genetic make-up and our resilience are all factors in how our attachment styles show up.
First, let me give you an overview of Attachment Theory, from early childhood development to how it manifests in our adult relationships later on in life.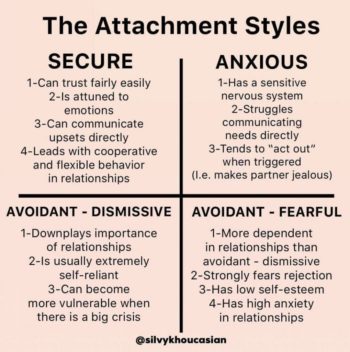 Generally speaking, there are 4 different attachment styles where young children (before the age of 3) start to attach to their primary caregiver – Secure, Ambivalent, Avoidant and Disorganized. Thanks to the good work of John Bowlby and Mary Ainsworth, we have a better sense of these categories. The differences can be found in many great resources like HERE OR HERE. But to summarize, a Securely Attached child is one who trusts that their primary caregiver has their back, will respond to them with love and attention, and will come back when needing to be apart. An Ambivalent child has some trust that their parent will be there for them, but because sometimes they weren't able to comfort them (for whatever reason), the child is unsure (or ambivalent) about how much they could trust their adult. An Avoidant child does not entirely trust their caregiver either, but they are more dismissive or avoidant in their reaching out to their adult. As you can imagine, a Disorganized Attachment is one where abuse, neglect, violence or other forms of trauma get in the way of building a healthy bond.
In the show This is Us, the family experiences a tragedy in The Big Three's late teen years. Diane Poole Heller speaks extensively on how trauma impacts attachment Prior to that, you can see how the children each had their own relationships with each other and each of their parents. You can also see how the death of their dad, Jack (spoiler from season 1) impacts them into their adulthood.
The latest seasons unpack this even further. We get glimpses of their lives growing up and how their relationships with their mom form. The show really is about how trauma impacts a family, and how different attachment styles play a further role in how we move in with our life.
According to Dr. Gordon Neufeld, Attachment is formed by these 6 stages of proximity, sameness, significance, love, belonging and being known. Watching this show, you can see how these stages play out in The Big Three's childhoods. It is reassuring how they created a way to acknowledge both their differences and sameness as all of them love the same sports team and going swimming in their local pool. In their adult life, the siblings continuously show love, significance and belonging with each other, even with all their different paths in life.
The show moves between past storylines and present-day experiences. As we see both time periods as the same time, this makes the impact of attachment that much more explicit.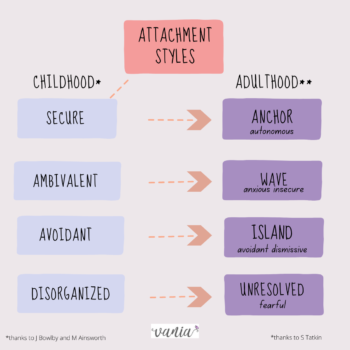 Our attachment styles are formed in childhood, and take years to fully develop into any style. When we become adults, that original style typically stays present as our current relationships reinforce it. Or, we heal or shift our attachment style. Some people heal old attachment wounds and form healthy secure attachments with their partners or friends; others get stuck in abusive unhealthy relationships that put cracks in their formerly secure attachment. Stan Tatkin has adapted the Types of Attachment from childhood to reflect on these early attachment styles present themselves in Adulthood. This helps us understand both our love/intimate relationships as well as how we connect to our friends.
The Anchor
Randall is the most securely attached, both to his parents and how it shows in his relationship with his partner and children. Ironically, he has further intersections of trauma that could have played a more key role in how he attached. Scenes from their childhood show that he is the most securely attached to his mom of the 3 siblings. There are some episodes that show how his anxiety is related to his enmeshment to his mom, where he feels responsible for her. It may be because he doesn't want to lose her as he did his dad, as well as his biological parents. Some of this may stem from his early Attachment Trauma Wound and race as he is black and was adopted into a white family. For many years in their childhood, they struggled with how to intentionally connect to his roots and identity.
It is important to note that our behaviour and personality does not all stem from attachment. This balancing act reminds us just how crucial nature and nurture is in families. Randall has experienced feelings of anxiety since he was young. A way it manifests in his teens is how committed he is and how he cares for his mom even at the age of 18. Now as a committed husband and doting father, he demonstrates how a healthy family can be born.
Memory recall plays a key role in what to look for when reflecting on our attachment styles. Attached people can describe all memories coherently, both positive or negative ones. Adults who are Dismissive don't remember as much, or idealize parents; Preoccupied adults are wrapped up in those past hurts. These differences become evident in the show, through The Big Three as they recall their dad's life.
The Wave
Kevin is an actor and he married his high school sweetheart when they were still teens. He has had a harder time committing to any relationship, but always shows up for his family, even when it's messy showing up. He has struggled with how to take care of his grief and it comes out in unhealthy ways – his originally adaptive social side became maladaptive when it led to a struggle with addiction. He quickly refocuses his love for his partner, who he married at a young age. After the breakup, he struggles with healthy relationships for years.
His need for connection, being seen, and belonging keeps him in the loop of casual relationships and sexual encounters without connection. He commits hard, but then quickly spirals into a worry that he is either not good enough, or the relationship is not what he needs. He is like that perpetual wave; he's in for a bit and then out. His work life reflects this even more.
Looking back, with the help of more recent seasons, it is easy to understand how torn he is with his grief and guilt regarding the loss of his father. This too is a powerful reminder of how trauma and attachment wounds are instrumental in carving out our life paths as adults.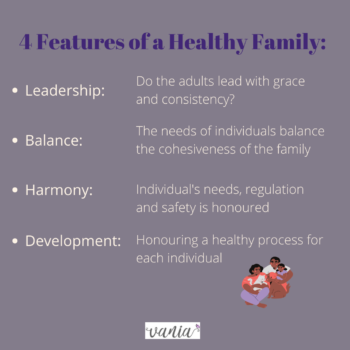 Just like personality, delinquency is not connected to attachment all the time – risk taking is necessary for adolescence development. It's when someone becomes more anti-social that is linked to attachment needs not being met.We have learned through research about childhood and adolescent resilience that children typically respond to adversity in three different ways: Promiscuous and Risk-taker, the Perfect Child, or Withdrawing to be Invisible.
Some of what shapes us is our attachment style, as it can be inherited by how our own parents modelled connection and bonding. This is where the concepts of Legacy Burdens (a concept from Internal Family Systems), generational patterns or procedural learning come in. We also are shaped by how our family is reflected in the bigger systems and society. This article showcases what makes a 'healthy family;' attachcment is just a part of the bigger picture.
The Island
The sole woman of The Big Three, Kate shows the most powerful transformation for me. Spoiler alert: she was able to heal her former insecure attachment and now become both securely attached as a woman in her adult relationships as well as start to heal the old traumas of her childhood with her mom.
In earlier seasons, Kate is in an abusive first relationship as a teen. She does not believe she deserves better, as she lives with low self-worth and body image. While her parents repeatedly support, validate and encourage her, she feels more seen by her father. When he dies (don't worry, this is not a true spoiler as we find this out in the first season), she doesn't feel the same secure attachment to her mom. She feels like she lives in her mom's shadow and does what she has to get out from under it.
There is something to be said about the ties between mothers and their daughters. As mothers (and maternal nurturing role figures in general) are who in general model connection, this makes some sense. A whole genre of books, courses and stories has been a lot of focus on mother-daughter relationships. Just look at The Lost Daughter to get a sense of this. Sil Reynolds (a Marion Woodman-Jungian coach) wrote a whole book on her relationship with her daughter. Bethany Webster works specifically on Mother Wounds and wrote a pivotal book Discovering Your Inner Mother; and Strange Situation by Bethany Saltman speaks directly about her attachment style and how it shaped her foundation of attachment with her own daughter.
"Take everything off your shoulders and give it to me. I can take it. That's what I'm here for. ~Rebecca (Mom) to Kate
While we can heal attachment styles, it bears mentioning that they can be passed down through family. Again, this show portrayals the impact of family violence very well. Jack's own father was very abusive to his mother. This impact of Intergenerational trauma could have become a legacy burden for Jack, a carried down belief that violence and abuse was acceptable. Instead, Jack does some deep inner work to not repeat the pattern.
I love a show where some of my favourite topics as a therapist are covered. Attachment Theory, healthy relationships, trauma, family, for instance. My whole family now looks out for these themes when we watch TV together. While This Is Us in one of the best portrayals of these themes, we don't have to look far to see them: Stranger Things; Marvel movies for instance – the origin movie for the Black Widow for example; the movie and book The Lost Daughter; the latest Disney movie Encanto (a new favourite as a therapist!)
So the next time you are watching your favourite show, or a new one, think about what the character's attachment style is. How might that play a role in how they behave in relationships?
Knowing what our history is with attachment, how our family of origin modelled connection and commitment are key hints to what our current relationships are. They set the foundation for our attachment style and ability to hold right relationship wth others in the present and future.
These past two years have really put us through a lot. Our mental health has been impacted, our bodies (whether we got sick or not), and our relationships with others. I know a lot of us have regressed in how we socialize and our connections have suffered. This can impact our attachment stye. Sometimes, our attachment style starts off insecure, and can heal; other times we start off with secure attachment and then have an unhealthy relationship: This shows that our attachment style can change, or be different depending on who we are in relationship with. So, if you are left wondering about how to repair some of your own attachment wounds, don't' worry – they can be repaired. I'll be sharing some ways to do that just that in next article.