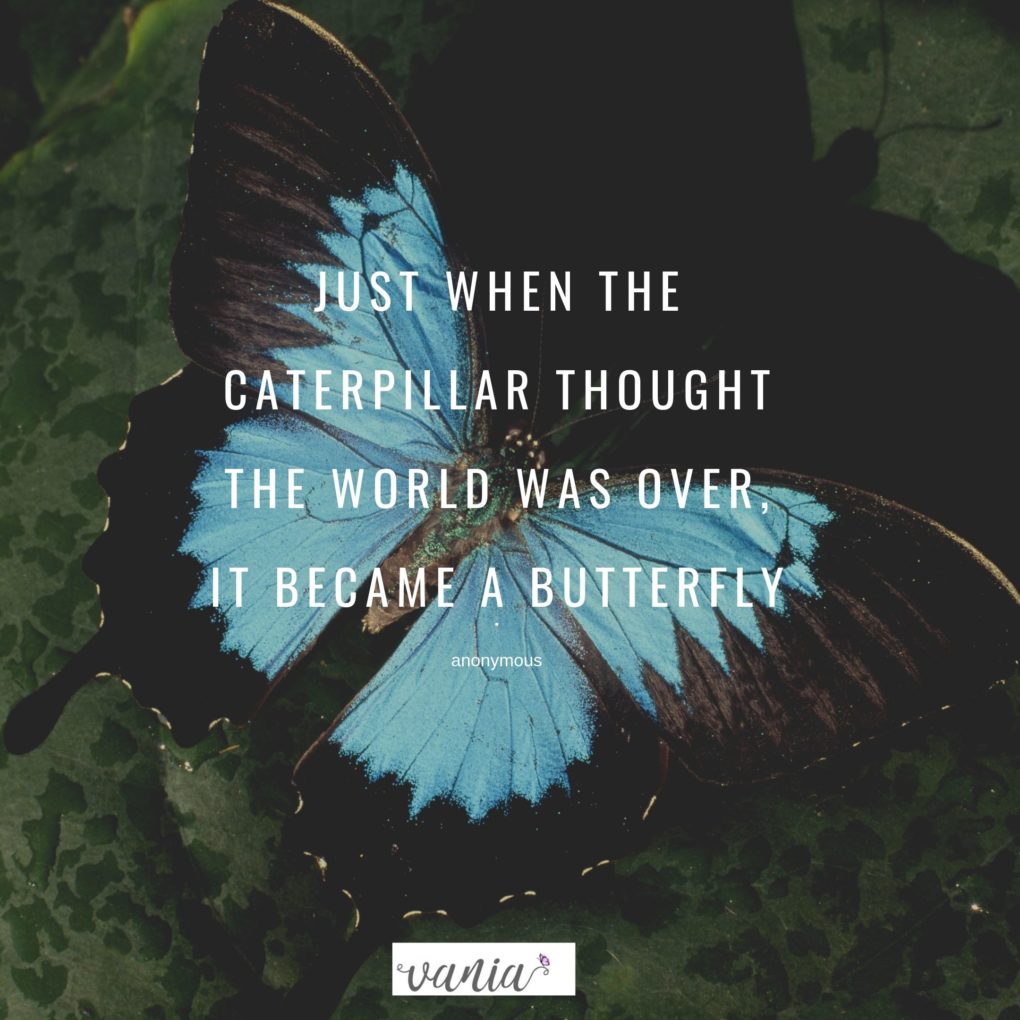 I love what I do. It may sound strange to think that I enjoy listening to people share their hard feelings, but what I also see is their healing process and transformation. I'm not so vain to think i made a difference, but rather I was there to bear witness to their own change. Going to therapy is still a taboo topic, as we have not accepted mental health needs support like any other forms of health does.There has been a lot of movement towards accepting therapy, both for people to go to someone for help, as well as a bigger societal shift in accepting that a therapist can help someone feel better, just like a dentist, doctor, or nutritionist can. Instagram has an amazing selection of therapists who use that tool as a way of sharing resources for free. While it's not therapy persay, it is a great starting point for me. It's a bit like feelings porn for me too. Have you seen this fabulous account, for instance?
I have a love-hate relationship with how therapists are depicted in pop culture. It's no wonder people have misgivings about coming to see a stranger and unload secret feelings. Naomi Watts' character on her show Gypsy (the name itself is problematic) really made me cringe. Anne in Working Moms is another example (though I love her new office). Gabriel Byrne's character on In Treatment, or Toni Collette in Wanderlust, and more recently the therapist in Big Little Lies gives me hope that we are moving towards more positive portrayals. It helps to lessen the stigma – therapy is not just for extreme mental health needs after all.
While watching the second season of Big Little Lies recently (and no, that therapist is not perfect either), i brought me pause to think about what i think makes for a good therapist. Here's my short working list.
I will bear witness to your process. I have had clients come to me and say point blank that they want me to 'fix them.' I so wish that was possible, but it truly doesn't work that way. I don't have a magic wand to do that sort of trick, and more importantly, therapy is not for someone else to fix you but rather you must do this work yourself. It is truly our own work that helps us heal.
I know that I hold a lot of power in my role as a therapist. As a feminist therapist, i make that awareness explicit in our work together. I also play a role in displaying a healthy relationship with the people I support. As an attachment-based therapist, I see how unhealthy relationships have been a great cause of suffering. While it's important to me to build a trusting and respectful relationship with the people I support, I am not their friend. I do think that therapy works best when there is a reciprocal relationship (relational). One big difference between talking to your best friend about a problem and coming to me is that I am not just a positive cheerleader, but someone who will challenge you if you are wrong and also provide you options, not just agree with you. I am like an accountability partner to help you stay on your task and commitment to yourself.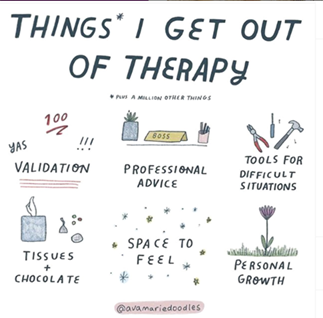 Some of my favourite words as a therapist are vulnerability, feelingful, courage, curious, compassion, resilience, and reflection. I have a toolkit of resources, tools, worksheets, and exercises to guide you in this process. Therapy is goal-based and an opportunity to establish tools and resources, work on the painful memories, and integrating them into your everyday life now. The ultimate goal for therapy is that it helps you live the life you love so that you no longer need to come to therapy.
As a therapist I am a vault that holds your secrets. Therapy won't work if you can't trust that person with your deepest feelings, so much so that you don't feel safe in sharing them. Building this relationship plays a key role in how therapy works best. It's also hard for me to say goodbye when therapy is ending, and yet I know that the goal of therapy is to have it be short-term with a clearly structured beginning, middle and end. I get ghosted as a therapist and while I know that the relationship is not about me (and I yield a lot of power), it is still a feeling-based relationship that is built on compassion.
With the new Controlled Act of Psychotherapy in Ontario, changes are being made to what therapy looks like. For instance, some people seek counselling as a way to help them with some life goals on wellness, having a better life and get back on track. A life coach also does similar work on wellness work but their focus is more on helping you live your optimum self. Psychotherapy is a deeper dive to help someone who is struggling with something that leads to feeling stuck, and is based on a diagnosable mental health issue (like postpartum depression or post-traumatic stress from the impact of childhood abuse). I am not a life coach, but my work can straddle any of these three areas.
A good therapist, like anyone, sees the value of continuous professional development. I am always learning and am a better therapist because of this. Even seasoned therapists of over 30 years need to keep learning about modalities that are evidence-based and validly researched. I also believe that a good therapist does not only use one modality as each person is their own expert and one size does NOT fit all.
I make people cry for a living. That means, while I follow your lead and have no agenda for my own, sometimes there is no emotional by-passing in therapy like there may be in everyday life. I will validate your experience and feelings, and hold space for you in a less biased way. My whole body is my instrument, especially as I use somatic-based therapies and mindfulness in my work. Going to supervision, therapy and peer consultation is a necessity, if not a requirement. I also practice what I preach as self-care is imperative so that I don't burn-out or feel compassion fatigue. So don't worry about me – I am a container that regularly gets my tune-up.
If you'd like to work with me, to live the life you love, contact me here. I'd be honoured to be that vault for you.