(an earlier version of this article appears on the Date Night app blog). Lucky readers of my blog get 2 bonus tips shared below!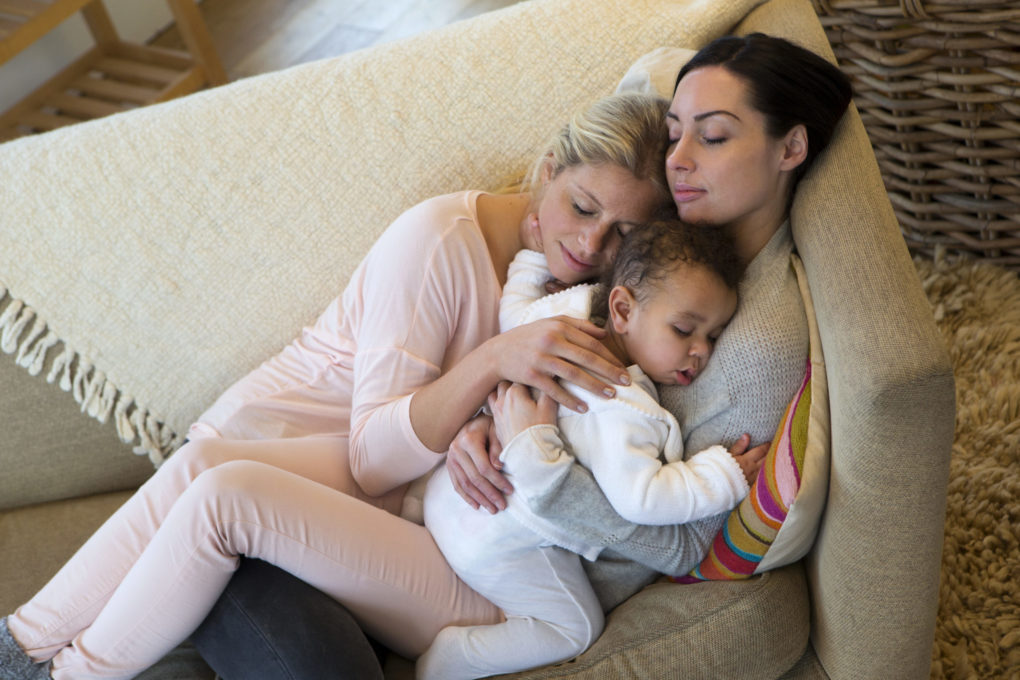 As the fog of new parenthood begins to lift, we are faced with the new reality of everyday life as parents. It may take longer than we expected (or want to admit) to get a good night's sleep or a long bubble bath—let alone have a date night… without our babe in tow.
It may give you some comfort to know that having a date night with your partner is actually important – imperative even – for our mental healthAs a parent of 2 young kids myself, I've noticed that my once sacred weekly night out with my partner has been sacrificed for nights in, Netflix, and the occasional cuddle. We may be missing out on all the new movie releases and restaurants, but at least we are relaxed and well-rested, and taking some intentional time together. And that's what really matters.
As social creatures that thrive off of connection and belonging, experiencing some intimate connections with our partners and friends is key to our mental health and resiliency. Brene Brown, a therapist and social scientist, writes in her latest book, Braving the Wilderness, about the importance of feeling a sense of belonging—with ourselves and then with others that help us feel connected, attached and valued. With this in mind, it may give you some comfort to know that having a date night with your partner is actually important—imperative even—for your mental health.
October began with Mental Health Awareness Week, so let that be your excuse to be mindful of the connection that mental health has on our potential to experience postpartum mood and anxiety disorders (PMAD), like postpartum anxiety or postpartum depression. While the symptoms for PMAD can range, one of the key things to look out for is a lack of motivation or energy to do things socially or intimately. The risk is that this can lead to further isolation, while intentionally seeking out connection with others can alleviate these negative feelings. Of course, it's important to talk to a healthcare professional if you notice that your mood and energy are even lower than expected or linger on for several days.
If you're looking to give your mental health a boost, here are some helpful strategies to give yourself a break from being a parent for a few hours, get you out that door, and have some adult-friendly fun.
The Wheel of Life
This helpful tool reminds us that we are more than just parents, but also individuals with interests, passions, and hobbies separate from the other roles we play. When I look at this tool, I see areas that have been lacking in my life—maybe it's that I haven't taken the time for a hobby, or regular exercise, or to meet up with friends. Whatever it happens to be, you can find worksheets on this ancient Buddhist tool that will help bring balance to your life.
2) Make a Date with Restorative Self-Care
I'm a big fan of self-care and wellness activities. I also know how hard it can be to actually practice self-care with small children around, and how guilty we can feel when we take time for ourselves. While having a decadent bath is amazing, and a fresh coat of paint on our nails is luxurious, making time to be playful and laugh with your partner is something that is so much more nurturing. Maybe go on a show together, or a couples massage. Too intense? What about a double date mini-putting with friends (where you make a deal to not (only) talk about the kids)? Our bodies shift when we are active, and the mind/body connection is a great way to help us stay on top of our mental health needs.
3) Stay Connected with your Partner
Being a new parent is a life-changing event. It can be stressful, surprise us, and throw us for a loop. While there are some precursors to being more vulnerable to PMAD, sometimes the reality of new parenthood is a stand-alone indicator. Another reality of new parenthood is that conflict between couples both related to parenting issues and not (e.g., financial stress, work-life balance, a shift in lifestyle and priorities) can also lead to new or increased tension in the relationship.
So, when you are discussing bills to pay or what food to order for dinner, also take a moment to pause and reflect with your partner about what you can both do to stay in tune with each other. Take time to align your priorities as a couple, find creative ways to stay connected, and make sure to go out and enjoy a date. It's win-win after all—for you and your mental health!
4) Use Your Spidey Senses
This is a quick tool using your 5 senses that can help you come back to the present moment, and especially helpful for new parents who just started to venture out once babe is asleep. Don't sacrifice your sacred time out by worrying about things at home. If you are going to a yummy restaurant, make a point to locate 5 things you see around you, 4 things you can hear, 3 things that you can touch with your hands, 2 things to taste, and 1 thing to smell. You can mix it up for sure. This can definitely help boost your self-esteem, positive feelings, and be mindful in the here-and-now moment.
5) Build a Village
You are not alone. Truly. It takes a village to be a parent and raise children. Know that it is hard being a parent to young kids, and we don't need to sacrifice our own mental health and self-care in the process. Build a village of like-minded parents and friends with whom you can balance this whole parenting thing.
Whatever it is you do, remember that taking care of yourself in important. As the saying goes, we cannot give from an empty cup. Taking time off for ourselves makes us more attentive and active parents and happier in our lives as well. So what are you waiting for? Go book that date night!