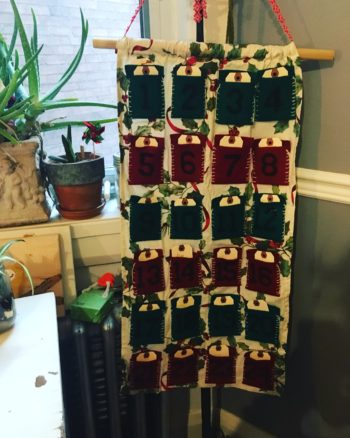 The holidays is an especially good time to start a mindful practice for yourself and/or your family. It can be hard to start new traditions, especially as we are adult children ourselves and our parents have gotten used to a routine for so long. Sometimes, it's important to start carving out space and activities that are more aligned with your own values and plans, so that you can start setting this intentional precedent. It's okay to start small and incremental as that can also ensure that this new tradition is sustainable. Whether you live alone, with roommates, have children, or have tried to have children without them being earthside, find a way to practice self-love over the holiday season. It is a good way of ensuring that you are taking time to give yourself something you love, and it also helps us get through the cold, dark months that are on the horizon.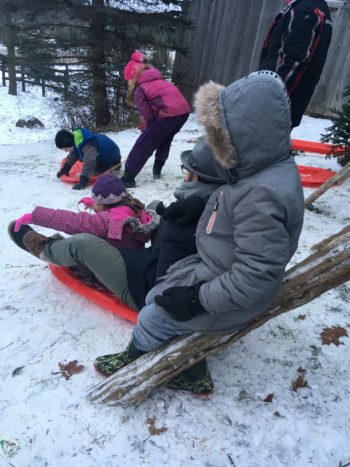 Take for instance, my family and personal rituals. Each year, my family of 4 has our own traditions over the month of December, and we also do things with family and loved ones.. This helps us set the stage for our children – both as a way to help them make memories and meaning of our traditions, and also because it's a way to ensure that I also am experiencing joy – not just through my children but in my own way.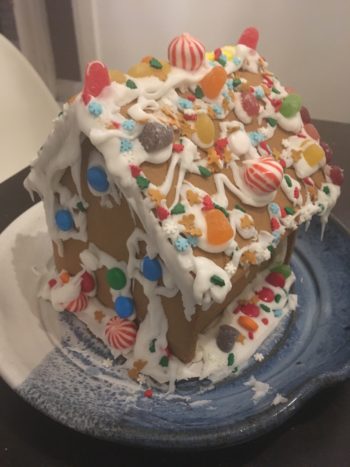 Some of the things we love to do are going to a tree farm to get our annual Solstice tree, making presents for ourselves and our neighbours for Solstice, making a gingerbread house, and pulling a thing to do from our daily Advent Calendar. We also mark each week that leads up to Christmas. We do it in a more holistic way than religious and it works for us, as it connects us back to our roots and to nature more generally.
Last year, i put together a worksheet to help us take care of ourselves over the holidays. You can do it anytime in December and into January. It's called the 12 Days of Getting Mindful for the Holidays. Check it out here if you'd like to learn more about it. It's for each and every one of us, as a tool to help us slow down and be about more mindful of the present in the presence (pun intended), and gives us some practice of simplicity. Sometimes the everyday grind of the holidays and the stress of things that keep us busy get in the way of the more easy feelings of joy, love and excitement. This list can help you s l o w down.
As I fully believe that it takes a village to raise children and get support, i have done some research to find other people's great suggestions. I'm all for outsourcing for help when others have done the work, why reinvent the wheel right? So compiling this list fits the outsourcing in me. Here is a great list of suggestions – both for yourself and your family. It's' never too late to start a new tradition.
Babyccino Kids – Advent Calendar Ideas
7 Tips to Help you Beat Holiday Stress – Sarah Rosensweet shares some great suggestions to help your goals be more realistic.
Hyggemama – This post is a very helpful Hygge Guide for the holidays
Janet Lansbury shares fantastic tips as always here
My Kindness Calendar – a way to do something kind as a whole family
And She Moves just put together a 12 day advent for simple movvement exercises you can do in the luxury of your own home. If you sign up for her (great) newsletter, you can access it for free.
What are some things that you do as a family? Is there a go-to tradition you love to look forward to each year for yourself? If you don't already have one, think of some ways you can create new traditions and memories starting this year – it's never too late to start and to create a new positive mindset for this time of year. It can be hard for many of us, whether it is a trauma survivors, or if we have experienced loss or are struggling with sad feelings. It make it that much harder to do, and that much more rewarding when we can take control of our holidays and how we take care of ourselves.