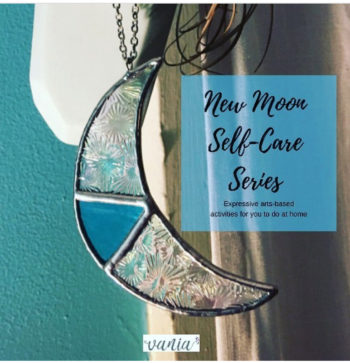 I can't believe it's been over two months since my last post. Clearly life has gotten in the way of blog writing. Now that the Fall season is in full swing, I was able to look back at my last couple of months and notice what's important to me, what's missing in my life, what are some things I want to focus on.
So with that in mind, I wanted to bring some intention around my blog writing here – ways that I can both share a bit of me and what i find helpful. Since i focus on how to build a wellness toolkit for trauma survivors and people who are in the throes of new parenthood, I thought I could bring a focus to that.
So I give you the New Moon Self-Care Series. Each month during this Fall season, on the new moon, I'm going to share some ideas and thoughts for that moon cycle as well as an expressive arts-based prompt that can help you bring more self-care practice in your daily life. Expressive Arts Therapy is a great way for our bodies to feel the shift in relationship to what our mind is thinking. Because we are actually doing the work of making something with our hands and bodies, it can help feel like you're integrating those parts of us that can feel so separate. We do not have to be artists in order to do these activities, nor do we need to spend a lot of money on any of the supplies. You can do this from the comfort from your own home, whether it's in your bed, on your couch or at a table.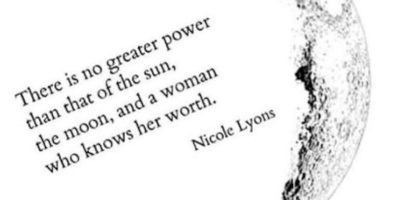 As the inaugural month falls on the month of All Hallows Eve, as well as Pregnancy and Infant Loss Month, I thought we could do a simple activity that can help us when we need some self-compassion. Take a moment this week to hold space for yourselves in your grief. Sometimes it can be hard to escape that inner voice, so a visual reminder can help. As this new moon falls on a Monday that also happens to be Thanksgiving here in Ontario, it's a fitting time to take notice of both what we were thankful for as well as what we might need forgiveness for. As we notice the leaves changing just like the cycle of the moon, this starting point of our month can be a great guide to help us take stock in what is changing for us – what do we can change as well as what is evolving around us.
One thing we can control is the messages we keep in our mind about ourselves. I know that sounds easy to do and yet the reality can be so hard. This activity provides you with a simple watercolour practice as well as an opportunity to put down a mantra that could help you heal and find comfort. By making it yourself, your body and mind both can hold its message longer than if you were to buy a set of coasters.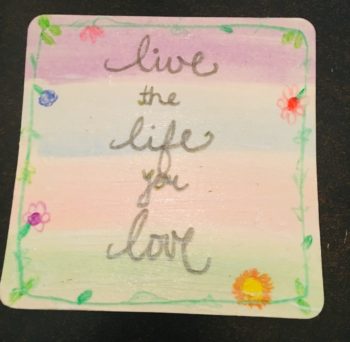 Self-Compassion Coaster
Supplies:
Coaster or thick paper cut to size
Watercolour paints and brushes, bowl of water
Decoupage glue and brush
Magazine and scissors (optional)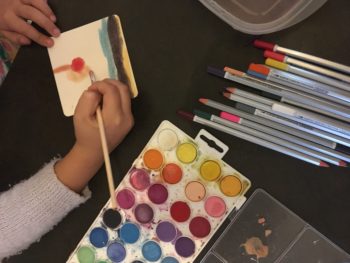 Steps:
1) Before you start it can be helpful to help you set your mind and stage at ease. Listen to a guided visualization or meditation to help centre yourself and feel more connected to the activity.
2) Once you've done that, now spend a moment thinking about an affirmation, a quote, or a lyric that really speaks to you. It can be simple, a word, or something you've heard said again and again.
3) Once you've thought of the saying, now get your watercolours out and think about what feels like the right colour and motion you'd like to put down on the coaster. It could be swirls or an actual image – whatever speaks to you. Feel free to combine and colours or just stick to one.
4) Leave it to dry for a few minutes and have a cup of tea. Once the coaster is dry, you can now add the saying. I like to use permanent marker with a fine point instead of paint as I find that's neater for me, but you can use whatever you like. Feel free to get creative – you could also use magazine cut-outs as a collage or use letters as a way to put your saying down.
5) Leave the coaster to dry completely. Once dry, add some decoupage glue to help seal your work and this also can help make it waterproof. And you're done! Find a good place to keep this coaster is a nice reminder to you for those moments you need some extra love and self-compassion.